Office Space for Rent in Littleton, MA
Class A Offices & Industrial Space In A Campus Setting
One Monarch is set on a beautiful 20-acre site, of which just over half of that land is currently occupied by a variety of technology and engineering companies in a 100,000 square foot first class office building.
"The Gebsco team is truly committed to excellence. Throughout our relationship they have taken the time to understand us – their customer – and help provide us with solutions that support our business and help make us successful as well."
"We made the decision to move to One Monarch Drive based on our initial interaction with Chuck and Stephen. They listened to our needs and understood what we were looking for. Since then, the management team is very receptive if there are ever concerns. As a payroll company, we work a lot of crazy hours, especially at year end. The location is very safe. The building and grounds are clean and well kept. The gym offers a mid-day break from the office if you need to clear your head. The new deck is amazing! We are very happy here and look forward to spending many more years here. "
"Working with Gebsco Realty Group has been an amazing experience. Their personal and hands-on approach which Chuck and Stephen processes, has proven to be successful for the long-term growth of my company. They understand what it takes to succeed. They are truly a well-run organization, focused solely on the success of their tenants."
07
News & Articles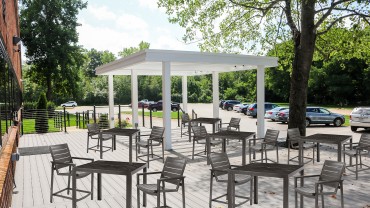 The Gebsco team has been hard at work making our One Monarch Drive property better than ever!  Outside the One Monarch Cafe, you  will see a wonderful new Pergola – a place to relax and cool down, enjoy your lunch, read or just take in the fresh air. The area overlooking our beautiful green spaces and pond, will be the…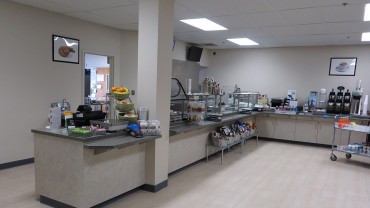 Stevie's Back Road Cafe, the full-service café is open throughout the day serving breakfast, hot lunches, and snacks.  After a Covid hiatus, the Cafe is back to serving delicious foods and is available for catering as well. THE TEAM BEHIND THE CAFE It is now operating under the ownership of Stevie's Back Road Café and Catering. Here's the link for…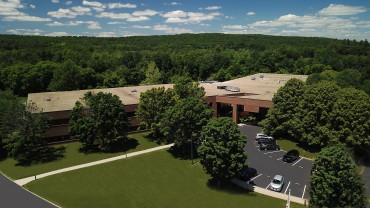 For Immediate Release July 1, 2021 – Gebsco announced today, a new lease with KEA Technologies will occupy 20,364 square feet (sf) at their building for the next six years. "We're thrilled to see KEA Technologies, Inc. committing to this area," said Chuck Katz President of Gebsco. "They are growing exponentially so relocating from Marlborough to One Monarch Drive will…
Contact us for a consultation. Our experts are happy to answer all of your questions and find the best possible solution for the space you are seeking.
ONE MONARCH DRIVE
One Monarch Drive
Littleton,  Massachusetts 01460
Phone: 978·431·8999
Fax: 978·443·5480
Email:  [email protected]com