Stevie's Cafe, the full-service café is open throughout the day serving breakfast, hot lunches, and snacks.
Steve's is your kitchen! You never have to cook again, so come home, this is your kitchen. Healthy and hearty—everything is made to order, so customize your meal to your liking. We'll be ready with your favorite meal in minutes.
We don't make Fast Food, we make great food, fast! We're the home of the MAD Mac n' Cheese! It's so good, you'll be calling your mama to apologize because hers just doesn't compare! Stevie's Café does dine-in or take out, AND we cater!
Come visit often to check out our weekly specials and seasonal dishes.
We take pride in assisting those with food allergies. Please inform us if you or anyone in your party has food allergies or specific needs.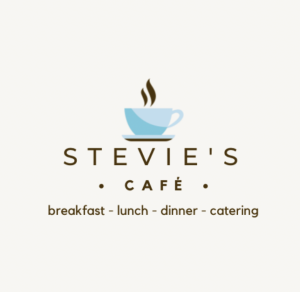 Here's the links for OUR LATEST menus:
<https://docs.google.com/document/d/14nYwpGVCj-0XR1Pg3_GYnmj4rvbIOQCD8eJ6na8lPaM/edit>
<https://docs.google.com/document/d/1g5tAtN_yNQR8jYS7HXGIg2UiOjxTqqU3D0i9BCLgWHI/edit>